Why Sell ROP Term
Return of Premium is a different type of term life policy. If clients with an ROP Term policy outlive their level premium payment period, they'll get all the policy premiums they have paid back at the end of the level term period - assuming of course that they have paid all premiums on time and their policy is in-force. Should they die, loved ones will receive full benefits, as always.
Positioning an ROP Term Sale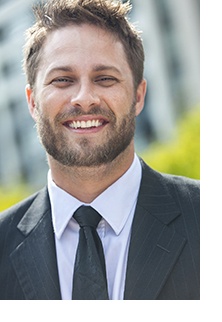 Client Profile: Male, 35, Preferred Best

Product: PruLife® ROP 30 Year Term, $1M Face Amount, $1,817.20 Annual Premium
The Pitch:
"Mr. Smith, if you die, your wife will be able to pay the bills, educate the children, and pay off all your debts. If you don't die, you will have spent $54,516. Wouldn't it be great to get that $54,516 back?"
"Yes."
"Well that's exactly what an ROP Term policy will do for you. If you live to the end of the 30 year term period, the insurance company will write you a check for $54,516 tax-free.* That gives you options. With that $54,516 you can potentially supplement your social security benefits by purchasing a Single Premium Immediate Annuity to provide a guaranteed lifetime income stream you cannot outlive. Or, if you find that you still have an ongoing need for life insurance protection, you can use that money to purchase a new life insurance policy. It's a win, win."
Related Post: 4 Ways to Combat Millennials Misconceptions About the Cost of Term Life

This Strategy is Best for Clients who…
Are healthy, between the ages of 35 – 45
Don't like the idea of paying for something they'll never use
Worried about an income gap in their retirement plan
Wish to maintain their lifestyle in retirement
Term ROP Products Available Though Vive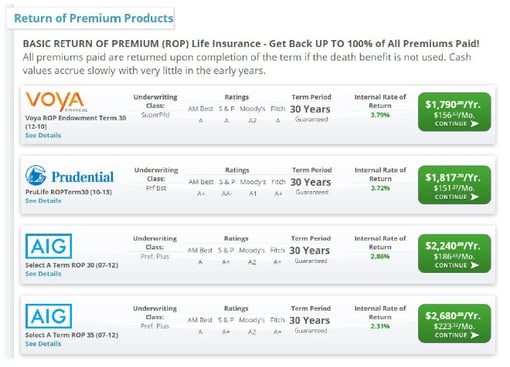 When it comes to writing term life, Vive is the most efficient tool for the job. Three of the Nation's leading carriers offer ROP Term through the Vive platform;
Speak with a member of our team to learn more or log-in to Vive today for instant quotes and comparisons for the ROP Term products mentioned above.

*Based on current tax laws and subject to change.

Related Post: Become a "Master" of the Term Insurance Marketplace