All too often when financial advisors or insurance professionals hear the word "marketing", their minds wander to dollar signs and expensive outsourcing. While some forms of marketing and advertising can be pricey, there are ways to market inexpensively and even at no cost! Check out these four ways to market your practice on a shoestring below.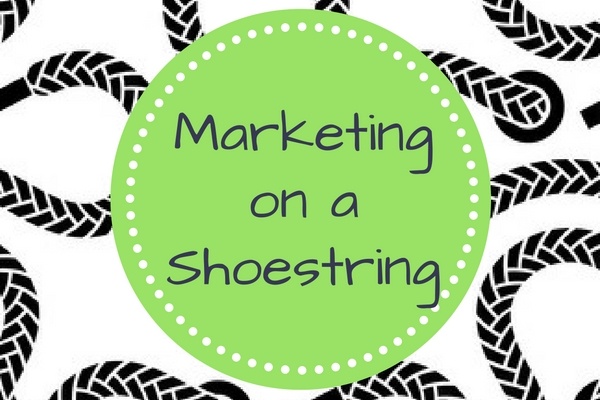 Read More: Minding the Gap Between Business & Personal on Social Media
4 Ways to Market on a Shoestring
Social Media- Social media tends to be a subject that makes many financial advisors tune out. However, the opportunities for marketing with social media are endless and in most cases free! While it may take a little bit of time to set up your accounts, once they're up and running, posting a message just takes a minute. Utilizing social media is a great way to network, grow your prospect base and get your name out there. Not having social media accounts could hurt your business. The first place most people go to find information on a business is the internet. This is especially true for your next generation of clients, like millennials. If they are unable to find you, they will likely go somewhere else. It is also important for you to be active on pages other than your own, make sure to join groups and start participating in conversations.

Read More: Top 5 Misconceptions of Social Media






Networking- Networking shouldn't happen solely behind a computer screen. You should be networking face to face as well. One of the best resources for networking events is your local chamber of commerce. Most have calendars of events that include different networking groups and meet ups. While some of these events are probably monthly meetings at a restaurant or other social setting, some are more industry specific and give you the opportunity to share information about your business in a meeting setting.


Speaking Events- Speaking events are another great platform to share information about your business. A lot of events won't let you directly market your business or product, however, being an expert on the content and wowing the crowd is great publicity. Find speaking events with topics that you are interested in or know a lot about and then email the organizer to see if they can get you on the roster. Most of these events require you to reach out well in advance of the date so be sure to keep an eye out. They also generally require you to send a presentation or an article that you have written on the topic. If you do get the opportunity to speak, make sure you bring printed presentations, complete with your contact information, as well as plenty of business cards.


Brand Your Business- Your branding says who you are before you have a chance to. You should have a logo that is uniform throughout all that you do, as well as a clear value proposition for your business. If you are just venturing out on your own or looking for a re-brand, there is a great site called 99designs that offers great design services at a steal. You work with designers to create a logo that fits your brand. The experience is very collaborative and if you are not satisfied with the design they offer a money back guarantee. Having a uniform image for your business will make it easier for customers and prospective customers to recognize who you are and what you bring to the table.
Marketing is extremely important when it comes to generating new business and retaining current customers. It seems as though this venture is often overlooked because of the cost or commitment. However, this does not always have to be the case!
Read More: Top 5 Mistakes Financial Advisors Make With Social Media for Business