On Monday, June 13th we hosted our 15th annual charity invitational. Each year we host our Charity Invitational to support two local Rhode Island charities, Amos House and Day One. Amos House is a nonprofit social services agency that provides hospitality and direct services to the homeless and poor of Rhode Island. Day One is an agency whose mission is to reduce the prevalence of sexual abuse and violence as well as to support and advocate for those affected by it. Day One is the only organization of this kind and actively participates in national reform.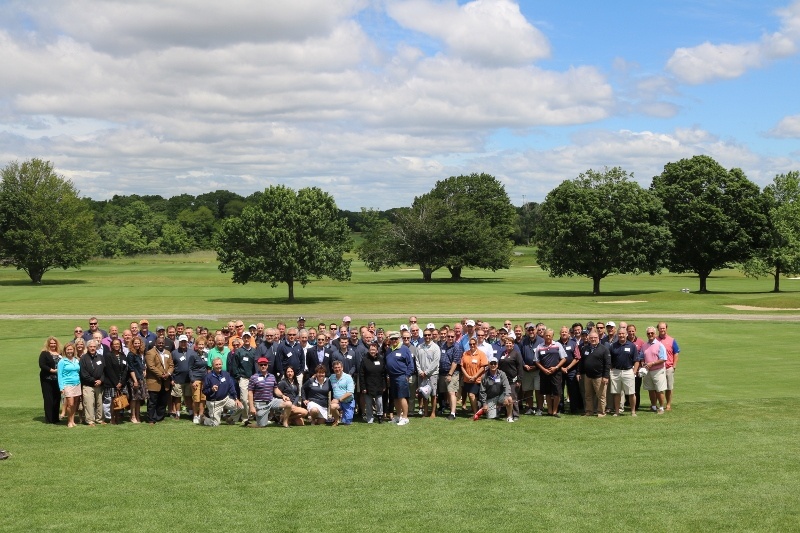 Read More: Charitable Gift Annuities: A Simple and Smart Way to Give
This event consists of a morning meeting followed by a day of Golf or exploring Newport Vineyards, and it concludes with a live auction and raffle proceeding dinner.
During this year's morning meeting, we conducted a "Round Robin" session where each of our 150 financial advisors heard sales ideas from 4 different carriers. Below are some of the topics that our 15 carrier sponsors brought to the table.
Balanced Life Portfolio
GUL (Guaranteed Universal Life) & GUL PLUS with a GRO( Guaranteed Refund Option) Rider
Income Advantage IUL (Indexed Universal Life) Options
LTC (Long Term Care) Planning
Using GUL as a Financial Hedge to Clients
Chronic Illness Riders as a Flexible Benefit
Non-Qualified Retirement Supplemental Plan
Selling to Small Business Owners
Estate Planning for Foreign Nationals
Practice Management Tips
Maximize Your Client's Legacy
Eliminating NIGO's (Not In Good Order) with e-Applications
Loan Rescue- Preventing a Lapse of Coverage for Clients
Life Insurance Solutions for Women
2 Policies vs. a Single Policy
Guaranteed Rising Income Solutions
Using Insurance as an Asset to Supplement College Funding & Retirement Planning
Using Accelerated Underwriting to Boost Sales & Reduce Cost of Doing Business
GUL with Return of Premium and Living Benefits
SPIA (Single Premium Immediate Annuity) with Liquidity
LIR (Lifetime Income Rider) in Index Annuities
DOL (Department of Labor) Ruling and Annuities
Multi-Year Guaranteed Annuities
Do any of these topics sound intriguing to you? Call us or email us at info@bsmg.net for more detailed supporting materials.
The 15th Annual Charity Invitational was a huge success. In addition to enjoying a day filled with education and terrific activities, Brokers' Service Marketing Group raised over $40,000 in donations destined for local community charities Amos House and Day One.