Brokers' Service Marketing Group Welcomes New Insurance Consultant
Erin McKee
Brokers' Service Marketing Group is pleased to welcome Erin McKee as an Insurance Consultant. In her role, Erin will be focused on developing strategies to help producers uncover opportunities within their existing books of business.
Inforce policy management is an area that needs attention in our industry. BSMG has made the conscious decision to develop a unique, market leading solution to significantly enhance our inforce policy management capabilities. As the architect of this strategy, Erin and our inforce policy team will develop a proprietary platform to help advisors more effectively manage their inforce blocks. In addition to this, Erin brings additional cash value life insurance expertise to our team. Stay tuned for how you will be able to leverage this new resource at BSMG.
Get to know the BSMG Team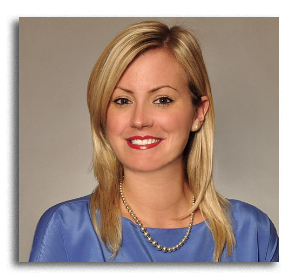 Erin has over eight years of industry experience. She is an expert at advising high-net-worth clients on the right insurance products to satisfy their needs. She also has extensive expertise in navigating the challenges and opportunities that exist in both the business and family planning worlds.
In her previous role, Erin was exclusively focused on helping a top-producing agency manage and develop business from its book of inforce policies. To date, she has generated millions of dollars of commission revenue thanks to her unique and thorough approach to identifying client-centric opportunities that are often overlooked.
New talent allows BSMG to continue to grow and adapt to the changing world in which we are all doing business today. Erin brings not only her expertise, but a passion for growth both for BSMG and for the advisors she supports.
For over four decades, as one of the country's leading Life Insurance, Annuity and Long Term Care distributors, BSMG has served as a dedicated partner for industry professionals offering:
Direct access to a dedicated team of product and case design specialists
A seasoned, proactive case management team
The country's best underwriting services, achieving transformational results on even the toughest cases
The most complete end to end, paperless, online term insurance platform, Vive; and
An in house advanced markets attorney for consultation on estate, business and retirement planning solutions
As a nationally recognized firm, BSMG empowers advisors to deliver exceptional results for their clients', everyday.
It is a privilege to welcome Erin to the team and have the opportunity to grow BSMG's abundant professional talent. Our goal is to support outstanding life insurance and financial professionals by providing you resources that are aligned with the shared values of integrity, quality and a commitment to long-term success.
Share your welcoming words with Erin below or drop her an email - emckee@bsmg.net.