Multiple sources have reported today that President Trump has signed a memorandum instructing the Department of Labor (DOL) to re-examine the fiduciary ruling that has been creating a buzz in the industry for the past year.
"President Trump's action to delay the Obama administration's fiduciary rule for further study is a wise one," House Speaker Paul Ryan, R-Wisc., said in a statement. "This regulation is deeply flawed." His quote and others can be found in this article from Investment News
"While early reports said Trump wanted to push off the rule's implementation, originally slated for April, by 180 days, the order did not mention any delay. The Labor Department late on Friday said it was considering legal options for delaying." Read more here.
Check out some of the news articles and the official memorandum from the White House below to learn more about what this means for the financial service industry and what we can expect going forward.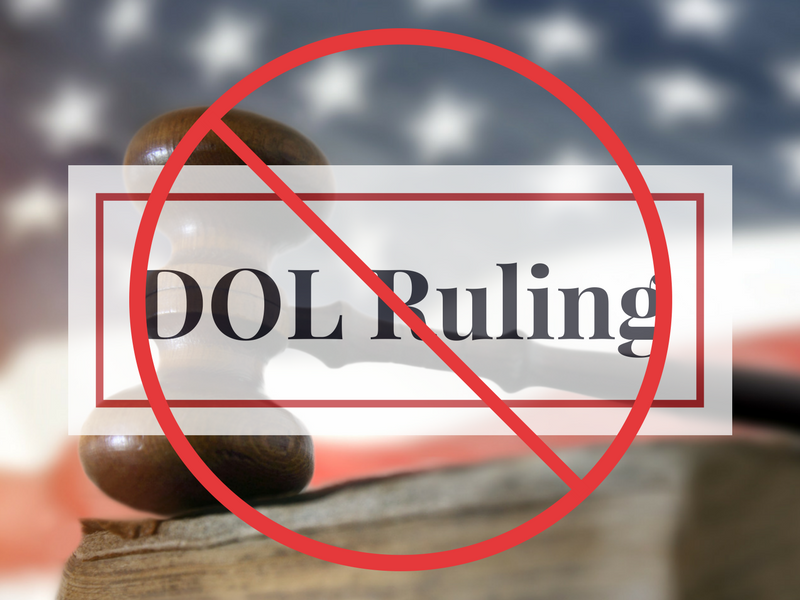 Read the official Presidential Memorandum
InsuranceNewsNet: Trump Signs Order Pausing DOL Rule; Reaction Swift
President Donald J. Trump has signed an executive order delaying the Department of Labor fiduciary rule. ...
Watch the Video and hear from Gary Cohn, director of the National Economic Council
Investor's Business Daily: Trump Orders Delay Of Labor Department Fiduciary Rule
Investment News: Trump to Order Halt of Fiduciary Rule, Review of Dodd-Frank
Delaying implementation of the Labor Department rule is the first step Republicans and the finance industry are eyeing as part of a broader overhaul of the measure. ...
CNN: Trump to Take Steps Rolling Back Financial Regulations
President Donald Trump will begin work Friday dismantling the financial regulations enacted after the 2008 economic crisis, hours after the first major economic report of his administration is released. ...
Other blogs on the DOL Ruling:
Top 5 Q&As about the Impact of the DOL Fiduciary Regulations on the Life Insurance Industry
[Video Blog] DOL Ruling Jeff Bush
The Final DOL Ruling is Here- 3 Key Take Aways