BREAKING NEWS 5/22/17: Yesterday, the new Labor Secretary announced in the Wall Street Journal, that he will not delay the DOL Fiduciary Rule further. He did, however, announce a temporary enforcement action that will delay the enforcement of the rule until January 1st , 2018. This means that firms will have temporary relief through January to finalize their plans.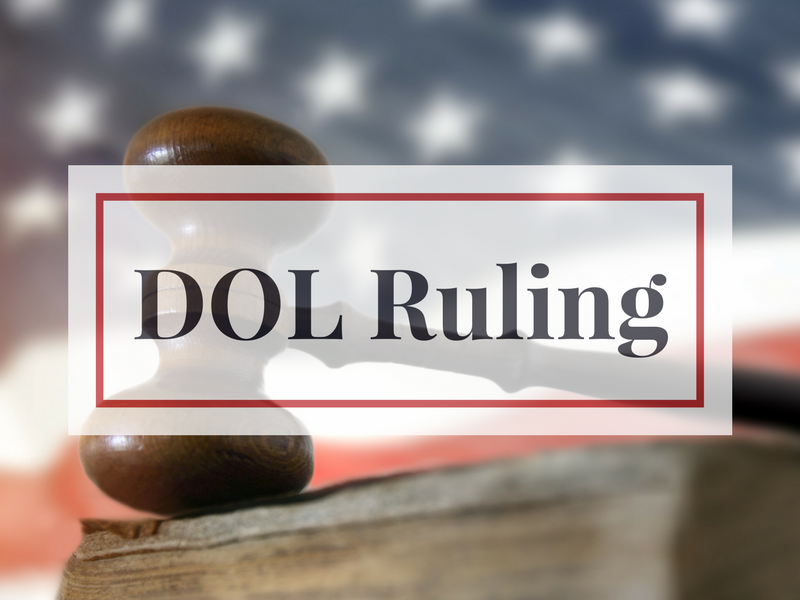 Read More: The DOL Fiduciary Rule: 3 Key Issues
What does this mean for institutions and advisors? Our take on this is that the department is trying to give Financial Institutions a pathway to continue to do business through January 1st without the implications of complying with best interest contracts and making warranty to clients. The DOL is explicitly stating that it will not enforce the rule through the end of the year.
However, the best interest conduct standards apply. Doing what is right, making best efforts and paying reasonable compensations is what the DOL is looking for until January 1st. There also seems to be an emphasis on gathering more information to further change the rule or delay final implementation. The DOL outlined that the two provisions of expanding the definition of who is a fiduciary and establishing impartial conduct standards would become applicable when the delay ends on June 9th. They also reassured, however, that "during the phased implementation period ending on January 1st, 2018, the Department will not pursue claims against fiduciaries who are working diligently and in good faith to comply with the fiduciary duty rule and exemptions, or treat those fiduciaries as being in violation of the fiduciary duty rule and exemptions," the Field Assistance Bulletin states.
For more information, Q&A's and details on the phased implementation period see:
Field Assistance Bulletin: Department of Labor
Conflict of Interest FAQs: Department of Labor
Acosta Declines to Extend Delay of DOL Fiduciary Rule: InvestmentNews
Read More: DOL Delays Fiduciary Rule Implementation to June 9th
Stay up to date!
Sign up to receive text alerts from BSMG and never miss another breaking news story! SIGN UP NOW