BREAKING NEWS UPDATE 4/5/17: The Department of Labor released a final rule Tuesday delaying the implementation of its fiduciary duty regulation. Under this measure the rule's April 10th applicability date has been pushed back to June 9th. This postponement means that the expanded definition of fiduciary as well as the impartial conduct standards will become applicable on June 9th. Written disclosure requirements and the full best-interest contract exemption are still scheduled for Jan. 1st, 2018, implementation. To find out more read the full InvestmentNews article.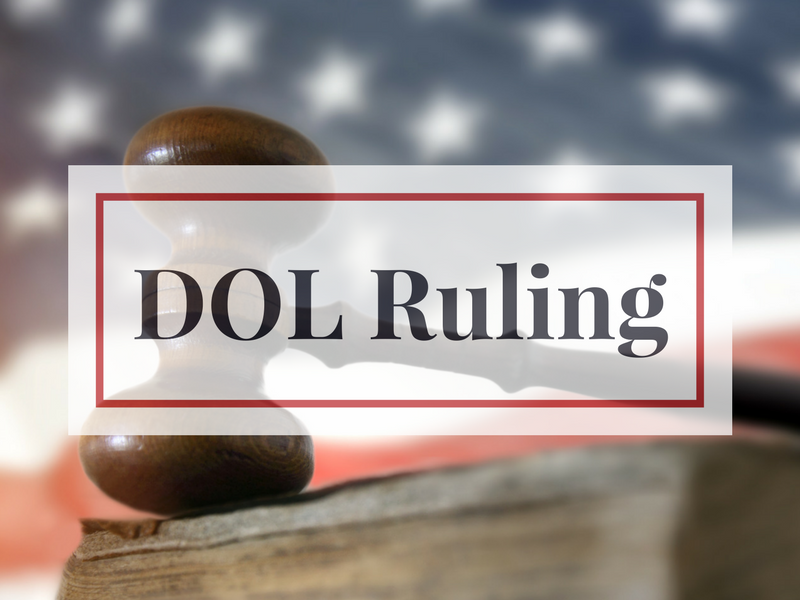 Insurancenewsnet: As part of the delay documents, the DOL said it received about 193,000 comment and petition letters "expressing a wide range of views on whether the Department should grant a delay and the duration of any delay."
About 15,000 commenters and petitioners support a delay of 60 days or longer, with some requesting at least 180 days and some up to 240 days or longer (including an indefinite delay or repeal), the department said. Read More
This delay is intended to give the DOL more time to reassess the rule as called for in the February 3rd Presidential memo.
In the News:
DOL Releases Its Delay of Fiduciary Rule: Think Advisor
U.S. Labor Department to Delay Fiduciary Rule for 60 Days Pending Review: Reuters
DOL Delay of Fiduciary Rule Out Today: Insurancenewsnet

Stay up to date!
Sign up to receive text alerts from BSMG and never miss another breaking news story! SIGN UP NOW
Other blogs on the DOL Ruling:
BREAKING NEWS: DOL Proposes 60 Day Delay to Fiduciary Ruling
BREAKING NEWS: Trump Signs Memo Potentially Delaying the DOL Fiduciary Rule
[Video Blog] DOL Ruling Jeff Bush
The Final DOL Ruling is Here- 3 Key Take Aways