There's a strange gray area for young financial advisors today. These fresh college graduates are eager, smart and ready to make an impact on the industry. The problem is, not many people are giving them the chance. These advisors will go from firm to firm, trying to find somewhere they feel comfortable, but it can take too long to find a company that embraces their skills. By the time they find somewhere that's a good fit, they're getting old enough to shed those "young advisor" stereotypes. You know the kind, things like, "how is this kid going to advise me when he's never bought a house or had children?".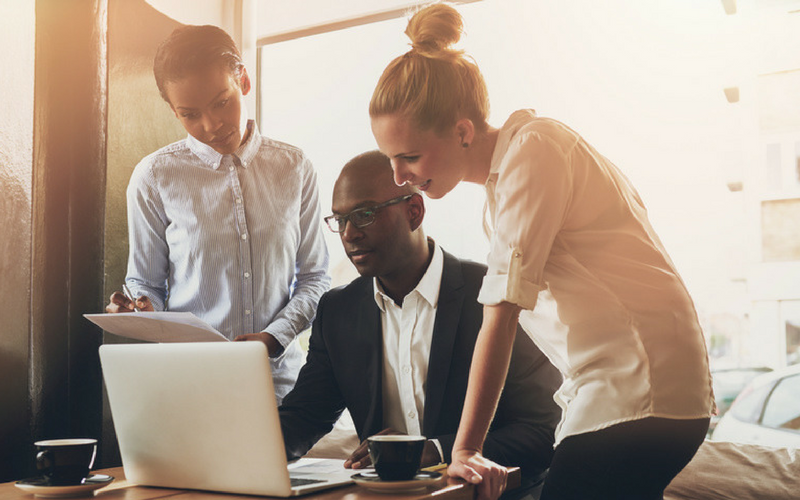 Read More: 5 Key Facts Reveal Why Advisors Should Focus on Affluent Millennials
Young advisors are adapting to their new environments. It's a big transition from reading something in a textbook to applying it in a real-world situation, but what industry is different? Development programs are matching specific undergrads with wealth management firms, which ends up raising the quality of these transitions. In addition, there's a rise of internal programs across the country that have proved to be vital to young advisors. Trainees are often hired in temporary positions for around 2-3 years before assuming the role of a financial advisor. The temporary position helps train them in multiple places around the company, specifically building their strengths in things like business development or investment.
It's also becoming more common for young advisors to start their own firms, more specifically online. Their ambition, knowledge and excitement are the reasons why these new firms are able to succeed. Not to say that these firms succeed without struggling at first, because they certainly do. Building a proper network, finding a mentor and finding clients can take time, but it's often worth the struggle.
What does all of this mean for seasoned advisors? Other than doing what they've always done, there are a few ways that advisors can stay competitive; keep current on the industry's top news and tools. Staying up to date with rules and regulations helps your company make the on-demand changes needed to increase business. While this may come as no surprise, there's one big advantage that younger advisors have on their predecessors: technology. When technology advances, so does nearly every aspect of the business world. New and easier-to-use platforms become available every few years. Keeping up with new technology is essential to stay competitive.
The internet is an effective prospecting platform for financial advisors. LinkedIn is an amazing networking tool which allows you to connect with like-minded industry professionals as well as prospective clients. Marketing tools for financial advisors are always changing and evolving. Staying on top of new ways to market yourself to clients will give a you a leg up on your competition.
Read More: Top 5 Mistakes Financial Advisors Make With Social Media for Business
We want to hear from you!
Have you ever mentored a young advisor or been mentored yourself?
How old were you when you entered the industry?
Have you embraced social media or other types of marketing for financial advisors?