What if you could provide your clients with a valuable and rewarding insurance solution that could also differentiate you in the market?


With John Hancock's new Term with Vitality your clients can save as much as 10% on their initial premium when compared to a Term product without Vitality.
EXAMPLE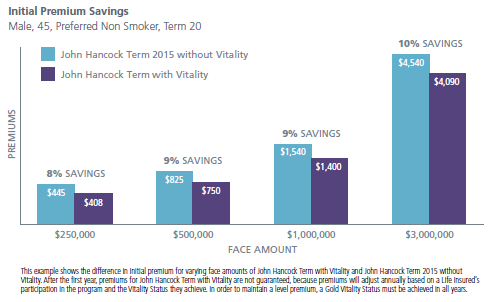 After the first policy year, premiums will adjust based on the Vitality Status acheived by the life insured. Take a closer look and see how a higher Vitality Status can Save your clients money year after year.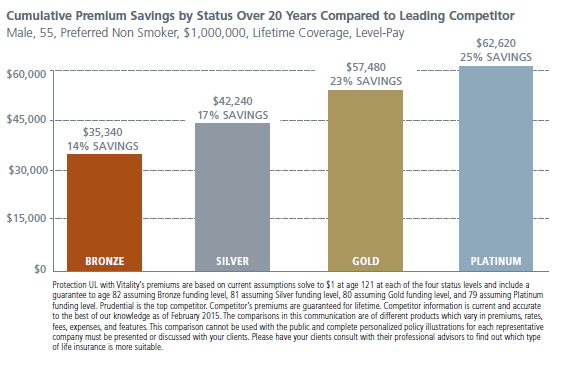 CHANGING THE CONVERSATION ABOUT LIFE
Talk to your clients about how Vitality offers:
Lower life insurance premiums
Extra motivation and support for living a healthier life
Immediate rewards and discounts for engaging in the program
A free Fitbit® to help track their activities
The program allows you, the advisor, to:
Deliver more value and strengthen client relationships
Open doors for new clients and referrals
Engage clients through their lives
Talk to your clients about living for today while still planning for the future