Get the most out of one meeting by asking your clients the right questions.
You have the prospective client in your office or on the phone, now what do you do? Start by asking the right, open-ended questions to create a meaningful conversation. Get your clients to talk about themselves in order to gather as much information as you can, in as little time as possible.
Target the basics: Who, What, Where, Why, and How. Use the questions below as a financial advisor prospecting tool to hold a productive client exchange. The answers to these questions will assist you in providing the best financial recommendations.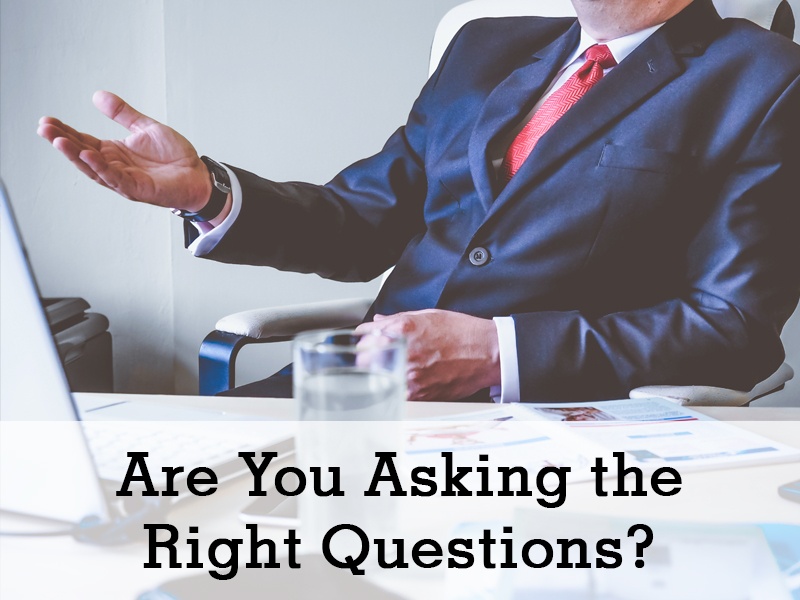 WHO
Who has managed your book of business in the past?
Who has been involved in making financial investment and retirement decisions?
Who are you looking to financially protect?
Get More: Are you wasting your time with the wrong prospects?
WHAT
What brought you here today?
What policies and products do you currently have or have you owned?
What do you like most and least about your current or past investments?
What were some of the drawbacks to making investments in the past?
What are your financial goals?
What do you think of life insurance?
What do you think of annuities?
What is your risk tolerance?
What are your expectations from our conversation today?
WHERE
Where do you work?
Where do you currently reside?
Where do you plan on retiring?
Read More: Use This Strategy to Close More Life Insurance Sales
WHEN
When do you plan on retiring?
When do you plan on taking income from your investments?
When was your last policy review?
When did you last have a second opinion on the health of your portfolio?
WHY
Why did you purchase a particular investment(s)?

Why are you thinking about investing now?

Why are you coming to me versus a previous advisor?
HOW:
How much are you looking to invest?

How much do you expect to get as a return from your investment?

How have you made decisions in the past regarding financial investments?
How do you feel about life insurance on your spouse or children?
How do you prefer I contact you - by phone or by email?
Learn More: Insuring Your Client's Portfolio
While it's important to ask the right questions, it is more important that you listen to their answers. The more information you get from the meeting the easier it'll be to get them into the right product(s). Remember to acknowledge what your client has disclosed to you when advising particular solutions and what they should buy. This will show to them that you were listening and understand what they want. The prospective client will then recognize the need for that investment and more likely become a customer.
We want to hear from you!
What do you find is a useful tool when meeting with a prospective client?