Last week, I talked about hybrid LTC solutions and gave you an in-depth breakdown on what these solutions are and how they are becoming increasingly popular. Today, I'll take it a step further by sharing a comparison of some of the most popular hybrid LTC options.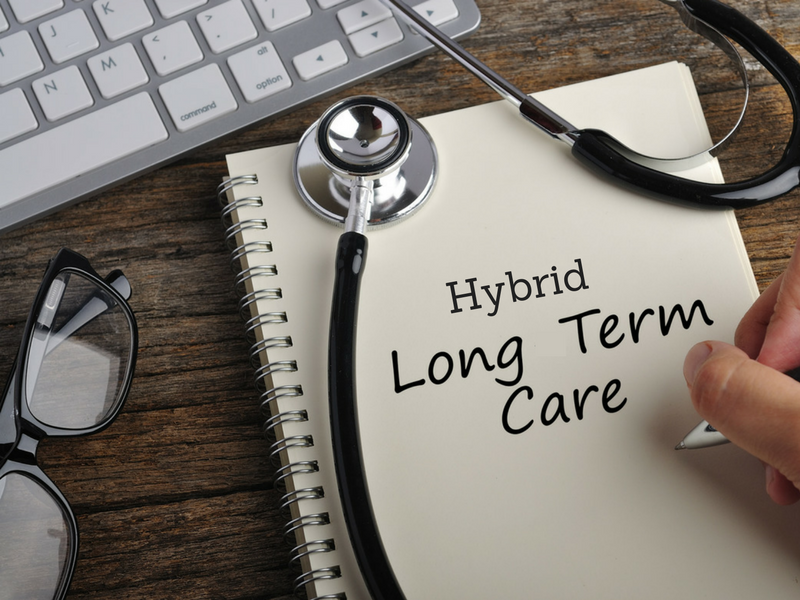 Because hybrids tend to be so rich in their LTC benefits, they are usually a good fit when the main concern for the client is LTC, but they still want "some" death benefit. They are also a good fit for those with the use it or lose it objection. They fear traditional LTC because if they never use the benefit, they paid all their premiums in for nothing.
Read More: Are Your Clients Wondering About Hybrid Long Term Care Products? Part 1
Conversely, when death benefit is the client's main concern and LTC is secondary, a life insurance policy with an accelerated death benefit is often the play.

Now that we have a good baseline understanding of hybrid products and how they function let's compare and contrast some of the main features of some of the most popular hybrid policies.
It's impossible to say that one of these solutions is better for every client, as each client has different needs and desires. Each of these products has their place, their niche where they really shine. There are so many different factors to consider when purchasing a hybrid solution appropriate, including some that are very difficult to predict; such as:
Length of a potential claim
Cost of a potential claim
The type of care preferred: home care, primary caregiver (hired professional, family member, other) and facility care (assisted living facility, nursing home)
The percentage of the total monthly risk to protect against
Premium tolerance
Read More: Prepare Your Divorced Clients For Long Term Care
Another important thought: because of the guaranteed premiums and guaranteed benefits associated with hybrid products, there is no reason to wait to talk to clients about these solutions. Advisors often wait too long until a client is in their 60s, to talk to them about LTC, because:
"If I talk to younger clients about LTC, the carrier has all that time to raise the premiums," or
"They could pay into this for half a century and never use it".
With those common objections rendered irrelevant by the hybrid story, there is no reason to not talk about hybrid LTC solutions with younger clients. Age minimums vary by state and product but are typically around 40. If everything is guaranteed, why wouldn't a 40-something want to:
Lock in the product and pricing availability that's out there now, as products like this may only become less available and get more expensive
Lock in their insurability at the first possible opportunity
Get the most leverage possible per premium dollar
We want to hear from you!
Are you having the LTC conversation with your clients?
What are the most common questions your clients have about LTC?
Which hybrid LTC product do you use the most?
Please give me a call at (401) 709-6223 so we can discuss the goals of your potential LTC client and discuss an appropriate solution.