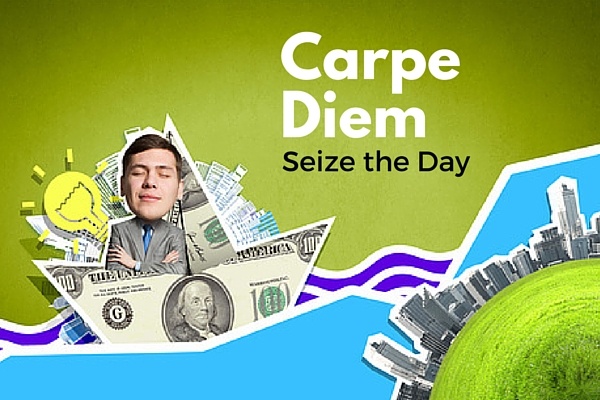 In recent years, more Americans have been proactive about making decisions regarding their retirement plans which is causing a surge in sales of retirement income and savings products. Updated research from the LIMRA Secure Retirement Institute projects that the retirement income market will reach $9.4 Trillion for individuals age 55 to 64 and $15.1 Trillion for people over 65 by 2023. Furthermore, they forecast that the IRA rollover market will grow to $550 Billion by 2018!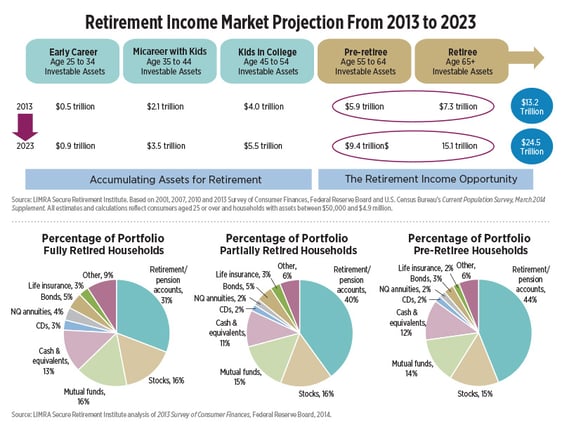 What does this mean for insurance agents and advisors?
It means that NOW is the perfect time for you to discuss annuities with your clients. Educating clients on annuities, life insurance and other investment vehicles is the secret to successfully riding the retirement income wave and capturing the market growth. Proactively engaging clients in a discussion about annuities early on will more likely result in them incorporating annuities into their retirement plan.
Read the Retirement Planning Playbook for more information on how to craft meaningful conversations with your clients planning for retirement.
Want to know how to sell more annuities?
Our advice is that you start with a conversation to discover their major retirement concerns and goals. According to LIMRA's 2014 Retirement Income Attitudes and Preferences Study, American's most important retirement goals are to:
Have enough money to last their lifetime
Remain financially independent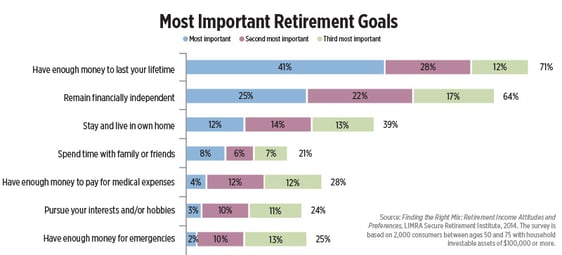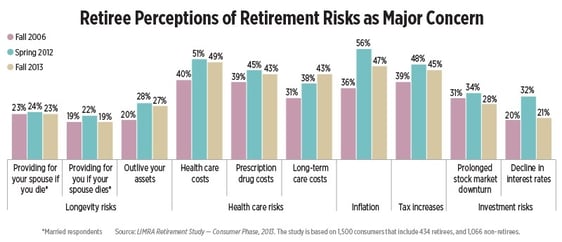 This is a great gateway into a conversation about using annuities to create guaranteed income for life! Retirees and pre-retirees who told LIMRA they are interested in owning an annuity have more than $750 Billion to spend on guaranteed income products.
Another equally effective topic for discussion is the tax benefits of deferred annuities. This is especially true during tax season, when your clients with non-qualified, low-yielding bank CDs are receiving their 1099 on that taxable income. LIMRA reports that full or partially retired households with assets of less than $3.5 Million, who are over 70, have a combined $2.3 Trillion in nonqualified assets. Use this information as leverage to suggest that with a fixed annuity your client's investment is tax-deferred, grows more efficiently and has a higher yield than their current bank CD.
Find out if annuities are the right choice for your client.
View our Current Annuity Rates & Resources.
Source:
"Will Annuities Miss the Retirement Train?" Insurance News Net Magazine, February 2016