Currently, the US Senate is considering legislation that would eliminate a life expectancy payout for inherited IRAs.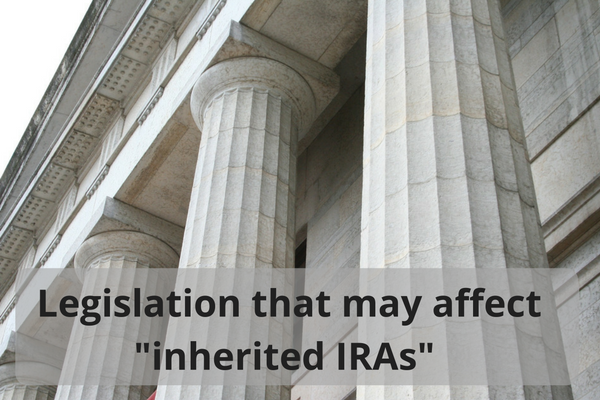 On September 21st, Senate Finance Committee Chairman Orrin Hatch (R-Utah) released a modified proposal to the so-called Chairman's Mark. This prospective legislation proposed a number of retirement provisions - one of which included changes to inherited IRAs. The proposal passed the Senate Finance Committee on a unanimous 26-0 vote.
This inherited IRA proposal would force IRA beneficiaries to distribute those assets over no more than 5 years. It would eliminate the life expectancy "stretch" option available under current law. This 5 year post-death distribution rule would only apply to IRA amounts above $450,000.
Stay tuned to keep informed! The proposal may or may not be considered for a vote in the December "lame-duck session" of Congress after the election. The House Ways and Means Committee has not proposed any changes to the current "inherited IRA" rules.
Read: IRA Maximization Strategies