Take a quick look around you and think about the different faces you see every day on your way to work, getting coffee or in your neighborhood. The key to expanding your practice could be sitting right in front of you.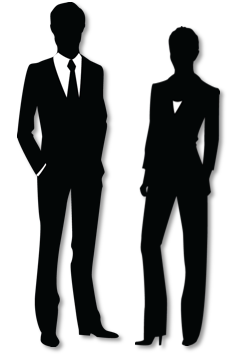 How many of the faces you see could be resident aliens or nonresident aliens (known as foreign nationals)?
You probably have Foreign Nationals living and/or working in your city. You may even be part of a Foreign National community and/or have connections to Foreign Nationals who live overseas (non-resident aliens). The Foreign Nationals market is no longer confined to the traditional gateway areas previously associated with high immigrant populations.

International estate planning and life insurance for Foreign Nationals is a potentially lucrative market and ss the global economy continues to evolve, so does the need for them. This is especially true for wealthy married couples when one or both of the individuals is not a U.S. citizen, and for a non-citizen client with assets or investments in the U.S. Most foreign nationals are not aware of the considerable ramifications of gift and estate taxes on their assets. That's where you come in!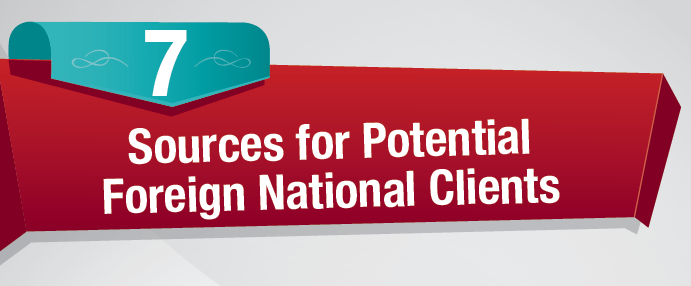 Here are seven quick suggestions to locate and reach out to these potential new clients in order to expand your practice:
Check your own book of business. Are you working with a current client who might be married to or have connections to Foreign Nationals? As you know, personal referrals can be an excellent source for potential clients.
Reach out to real estate agents catering to Foreign Nationals home sales.
Talk to and align yourself with immigration and/or international tax attorneys, particularly those who work with clients on obtaining business, skilled worker and investor visas.
Are you near a military base? Gift and estate tax issues can affect Foreign National spouses of U.S. citizens.
Look at the major businesses and employers in your area. Many firms – particularly in the areas of science, medicine and technology – employ or do business with Foreign Nationals.
Do you have a college or university in your area? A Foreign National student might not need your help but he or she may have family members (in the U.S. or abroad) who could be potential clients for your services.
Network with the ethnic business community in your area.
Brokers' Service Marketing Group is uniquely qualified to help you become a more successful producer. We provide our customers with a winning combination of advanced market & sales expertise, underwriting support and access to the nation's top carriers. If you want to know more about this topic contact us today.