2016 will soon be in our rear view mirror. Believe it or not, there are only 5 more Fridays until New Years Eve! As the weeks breeze by, we find ourselves gearing up for 2017 and there's no better way to guarantee success than preparation! Get a jump start on your New Years' resolutions and start planning now. We have compiled a list of 5 things you should be doing to set your practice up for success!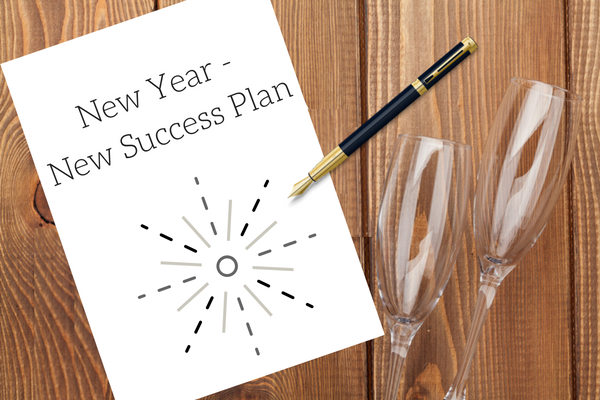 Read More: Budget Friendly Marketing Tools for Financial Advisors
Look Back & Make a Plan- The first thing you should be doing, to set yourself up for success in the new year, is taking a look back at the year you've had. Take stock of what worked and what didn't. This is the time to look back on those things that you said you were going to do this year that you never got to. Find out what is still applicable and what can be wiped off the list. Every business should have a business plan, so take a look at yours and make sure your still heading in the right direction. Maybe you need to modify your budget, allocate some more dollars towards marketing materials or maybe new software. You'll be a lot more likely to tackle your goals head on if you have a clear set of directions, some things to consider for planning are:


Client Load- How many new clients do you want to take on this year? What are you going to do to retain the clients that you already have?
Budgeting- You're obviously going to spend money in the year to come, where is that money going to go? Earmark specific amounts for specific items to avoid going over budget.
Prospecting Plan- If you are planning on adding new clients to your roster, make sure you have a plan. Dedicate time to networking, calling etc. to make sure that your not prospecting blindly.

Pay Attention to Your Brand- It's so important to streamline your brand and keep it consistent. More often than not we see advisors with mismatched letterhead and marketing collateral, and the excuse usually goes something like this "We don't want to waste it!" We aren't telling you to dump it all in the recycling bin. Keep those old branded notepads and pens, but use them in the comfort of your own office and never in front of clients or potential customers. When you have materials with multiple logos or tag lines that don't match, it makes you appear unorganized and can confuse your clients. Take a look through all of the materials that you have and designate certain spots for things that you would not give to or use in front of clients, then make sure everyone in your office is aware of this policy. This is also a great time to check out your business cards and make sure they are still up to date and nothing needs editing before the new year.

Read More: Top 5 Financial Advisor Marketing Tips


Update Your Website and Social Media Pages- Keeping an up to date website is extremely important when it comes to the appearance of your business. Most potential clients are going to look you up online before simply walking in the front door or picking up the phone. If a Google search turns up a poorly maintained website or worse, no website at all, that potential client is probably going to go elsewhere. Your website should be treated like your business card. Would you hand a prospect a scrap of paper with your number written on the back? Our guess is probably not. The same goes for your social media pages. Think of each page as your personal advertisement. If someone searches for your LinkedIn or Facebook page and the last post is from 2014, it's time to dust off the cobwebs. You don't need to come up with your own content every day, there are plenty of articles to share all over the web. Check out our BSMG pages where we post daily content for you to share with your clients!
BSMG Twitter BSMG Facebook BSMG LinkedIn


Educate Yourself- Knowledge is power and a lot is changing in 2017. There's a strong chance that your clients will come to you with questions and concerns for the new year and you need to make sure you have the answers. Read up on any changing rules and regulations regarding the industry in 2017 and make sure you have no actionable items for the new year. Set yourself up for success by reading about the changes coming to the White House and make notes on questions you think your clients might have. A new year brings a lot of new possibilities and it's up to you to remind your clients that your an advocate for them and are keeping up to date with industry changes.

Read More: How the Election Results and Tax Reform May Impact the Insurance Industry


Encourage Your Clients- A great thing about New Years' resolutions is that almost everyone has them! There's a good chance that the vast majority of your clients will have resolutions dedicated to their health, doesn't everyone? Use this as a platform to remind them of the importance of life insurance and long term care. This is also a great time to encourage them to include financial health into their resolutions for the year to come.
Read More: Growing Your Business With Niche Marketing