Why Consider the Foreign Nationals Market?
#1 This Segment Is Growing Faster Than The Population And Is Typically More Affluent.

Think of employees of multinational corporations stationed, physicians and medical professionals, academics and graduate students or purchasers of vacation properties.
#2 Foreign Nationals Have Unique Estate Planning Needs.
These potential clients require specialized information on strategies and planning. These needs arise based on their tax treatment under the U.S. tax code. Most Foreign Nationals aren't aware of the considerable estate tax implications they may face, in the U.S. as well as in their home country. Life insurance can be a critical part of a comprehensive estate plan for these clients.

Who is Considered a Foreign National?
"The foreign-born population includes anyone who was not a U.S. citizen or a U.S. national at birth. Including respondents who indicated they were a U.S. citizen by naturalization or not a U.S. citizen."
(U.S. Census Bureau, American Community Survey 2007 Subject Definitions)
Where are Foreign Nationals and How Can You Find Them?
You may think that the growth of the foreign-born population is limited to traditional U.S. gateway cities like Los Angeles, New York or Miami. While these are certainly regions that have a high concentration of foreign national residents, foreign nationals are not confined to these areas.
For instance, 14% of the population in Boston and 21% in Las Vegas is Foreign Born.*
(Geoscape national DMA report 2013)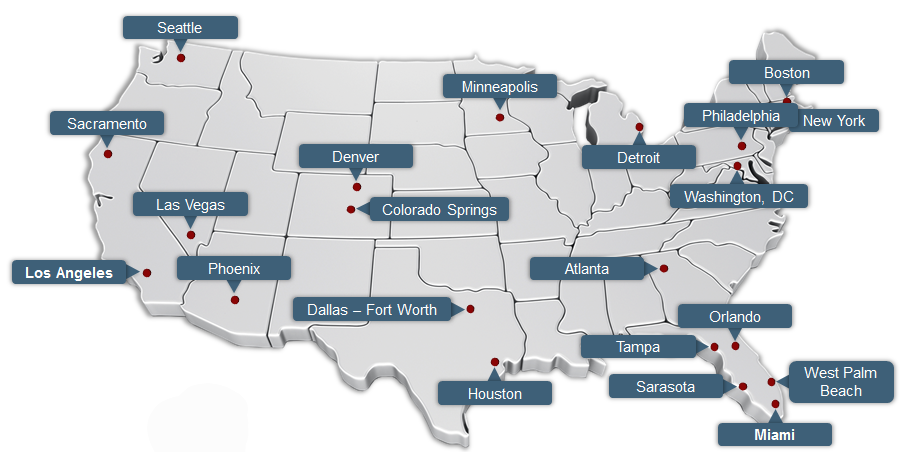 Read: 4 Reasons to Sell Life Insurance to Multi-Cultural Clients
If you live in a major city, chances are that there is a growing foreign national market in your area that is underserved. Some of the best places to seek out prospective Foreign National clients are:
Military Bases
Hospitals
Universities
Research firms
Corporate headquarters of multinational companies
US Branch Offices of Foreign Companies
Technology Companies
The foreign nationals market is broad, growing and largely underserved. Therefore, you may already have foreign nationals as clients. Review your current book of business and reach out to clients who may face the estate planning issues discussed in this presentation. But don't stop there. Strengthen and build your referral network and seize this golden opportunity.
Read: 7 Sources for Potential Foreign National Clients
Brokers' Service Marketing Group is uniquely qualified to help you become a more successful producer. We provide our customers with a winning combination of advanced market & sales expertise, underwriting support and access to the nation's top carriers. If you want to know more about this topic contact us today.